Path: Home

Products

XPC

Accessory

Front panel accessories

CosmetiX-Kit PF20

Glossy-Paper
XPC CosmetiX Design-Kit no. 1 for SS40G, SK41G, SS51G, SB51G

Cosmetix Software CD
with special background paper (pre-cut)
to create individual
XPC-Front panel designs easily.
Description:
With the help XPC cosmetiX software for image editing, the front design of XPCs can be individualized easily.
Remove the existing acrylic panel and replace it by the transparent one of the delivery content and
add the printed background paper. So, a personal photo or an image of landscape appears on the front panel
of your very own XPC.
Photos or graphics are loaded directly into the cosmetiX software
Unwanted features of a photo are easily cut out by One-Click
Supports colorful text effects, even rotation and many more image effects
Easy print out with attached special

background paper

Pre-cut gaps for CD-/floppy drive, connectors etc.
Shuttle Order Number: PCZ-PF200
Delivery Content:
The cosmetiX-kit includes:
CDROM with CosmetiX Editing Software and manual
Transparent, clean front panel (no imprints or stripes)
5 sheets of pre-cut background paper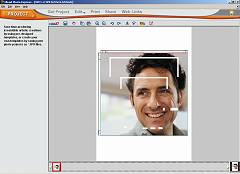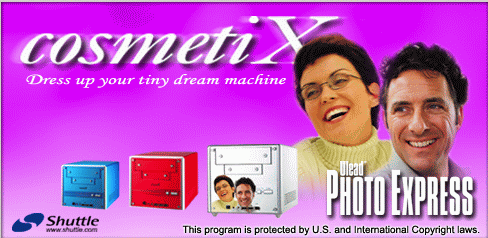 Examples of design made with cosmetiX PF20 and colored case cover PF12:
XPC cosmetiX Glossy-Paper (PF21)
10 sheets of pre-cut background paper along with cosmetix-Kit PF20 for XPC-front panel design.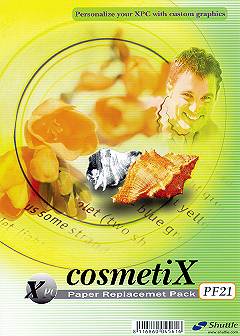 Links concerning this chapter:


Print version of this page: http://eu.shuttle.com/pf20.htm
Shuttle Computer - European Headquarters - All rights reserved - Date: 30.4.2008