2020-04-09
Defying coronavirus: We are still here for you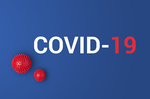 The last few weeks have significantly affected global life and much changed the way we are living right now. The coronavirus continues to spread and the case numbers do not yet give reason to sound the all-clear. At Shuttle, we are taking this extraordinary situation very seriously. We therefore consider it our responsibility to take measures to interrupt infection chains and to help contain the spread of the coronavirus. In doing so, Shuttle follows the orders and recommendations of the respective German government authorities.
As a Taiwanese company with its European headquarters based in Elmshorn, Germany, we are also affected by restrictions and are dependent on our parent company in Asia for incoming shipments of goods. First things first: We are still here for you and your individual concerns. Even in these unprecedented and difficult times, we remain available for you in different ways and consider it high priority to keep up regular business operations while we can.
We would now like to take the opportunity to inform you, our business partners, about the current situation internally and what precautions have been taken in the meantime at Shuttle.
In order to protect the health of our staff, our potential visitors and the public, personal contacts have been reduced to a minimum until further notice. Personal appointments on site and business trips are therefore currently suspended and will be replaced by video conferences, chat, telephone or email instead.
Employees from, for example, sales and marketing and other members of staff whose fields of work allow for it are now working from home. To keep communication as efficient as possible, our Shuttle landline telephones are re-directed, so everyone is quick to reach and able to answer the phone from home. One person from our sales team is in the office in Elmshorn each day.
Our support team and the service department (RMA) in Germany are of course also there for you on the known contact details and during our usual business hours.
Due to us being dependent on our headquarters in Taipei as mentioned initially, we would kindly like to make you aware of that, given the current global situation, it is inevitable that temporary shortages of certain products may unfortunately occur. We therefore are kindly asking our project customers in particular to reach out to their relevant sales representative and double-check whether goods are currently available in sufficient quantities to meet the demand of individual projects.
At present time, in the beginning of April 2020 this means, we are confident that production in Asia can be fully resumed in about six to eight weeks time.
External events of all kinds have been cancelled until further notice.
We are convinced that, even under these special circumstances and with the current measures being in place, we will be able to keep up supplies and our high level of service.
Thank you for your understanding, and we wish you all the best.
Your team of Shuttle Europe
---