2015-08-14
Windows 10 at Shuttle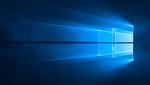 Shuttle now certifies that its products are fully compatible with Microsoft's new operating system.
In a complex process the Product Management Team in Taiwan conducted extensive tests on several different machines with Microsoft Windows 10 (64-bit and 32-bit). Most of the tested machines were ready to use following installation of the operating system and drivers from relevant manufacturers.

Turnkey complete systems with 24-month pick-up-and-return service are already in preparation and are expected to be available from specialist retailers or via the Shuttle Systems Configurator soon.
Model
Windows 10 32-bit
Windows 10 64-bit
Remark
Mini PC

SH67H3/H7
✔
✔
Please install drivers from our download section or update drivers via Windows update.
SH81J4
✔
✔
SH61R4
✔
✔
SZ68R5
✔
✔
SZ77R5
✔
✔
SX79R5
✔
✔
SH81R4
✔
✔
SH87R6
✔
✔
SZ87R6
✔
✔
SH97R6
✔
✔
All-in-One
X50V2 Plus
✔
✔
X50V3
✘
✘
Due to Intel not having plans to release Windows 10 drivers for Intel GMA 3650, this model will not support Windows 10.
X50V3L
✘
✘
X50V4
✔
✔
Please install drivers from our download section or update drivers via Windows update.
X70S
✔
✔
X70M
✔
✔
Slim PC
DS47
✔
✔
DS437
✔
✔
DS437T
✔
✔
DS57U
✔
✔
DS61
✔
✔
DS81
✔
✔
DS81L
✔
✔
DS87
✔
✔
XH61
✔
✔
XH61V
✔
✔
XH81
✔
✔
XH81V
✔
✔
XH97V
✔
✔
XS35V3
✘
✘
Due to Intel not having plans to release Windows 10 drivers for Intel GMA 3650, this model will not support Windows 10.
XS36V
✘
✘
XS35V3L
✘
✘
XS35GS V3L
✔
✔
Please install drivers from our download section or update drivers via Windows update.
XS35V4
✘
✔
XS36V4
✘
✔
Accessories
WLN-C
✔
✔
No driver installation required, will be detected automatically.
WLN-S
✔
✔
---