Path: Home

Products

XPC

Accessory

Front panel accessories

CosmetiX-Kit PF24
XPC CosmetiX Design-Kit PF24 for SN45G, SK43G, SS56G

Design-Kit to modify the frontpanel.
Display your very own, individual graphics (Photo, Scan)
on the frontpanel of the following XPCs: SN45G, SK43G, SS56G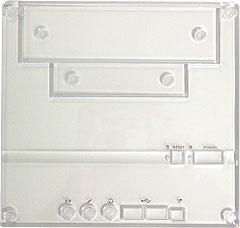 Examples of design: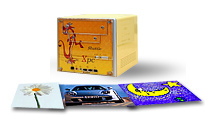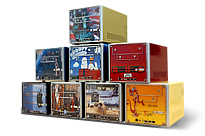 Product description:
Get Photos
Get your photos from digital cameras, DV cameras, PC cameras and scanners directly within cosmetiX.
Easy Creativity
One-Click makes cutting out unwanted features of a photo simple.
Add that perfect caption to your photo using colorful text effects. The bend and wrap your words to add flair.
Make your photos look sharp with one-click.
Rotate, enhance and convert multiple photos at once with "Batch Enhanced Features".
Optional Input/ Output Devices
Digital cameras, scanners (24-bit & 36-bit, 48-bit compatible), printers, pressure-sensitive tablets, DV camcorders, video capture cards, PC cameras
System Requirements
Intel Pentium 166 or above compatible system.
Windows 98, ME, 2000, XP, NT4.0 with SP4.
32MB of RAM, 70MB available hard disk space.
Microsoft Internet Explorer 5.0 or above.
True Color or High Color display and monitor.
Mouse or WinTab compatible pressure-sensitive graphics tablet.
File Format Support
Image: BMP, CLP, EPS, FPX, GIF, IFF, JPG, PCD, PCX, PNG, PSD, PXR, SCT, TGA, TIF, TPL, TPX, UPX, WMF.

Delivery Content:
Links concerning this chapter:


Print version of this page: http://eu.shuttle.com/pf24.htm
Shuttle Computer - European Headquarters - All rights reserved - Date: 30.4.2008