Path: Home

Products

XPC

Accessory

Front panel accessories

Lamp Face Plate
Electric Lamp Face Plate (PF11)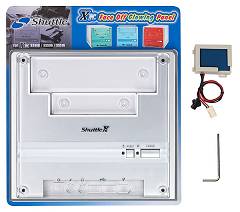 Description:
Futuristic backlit keyboard with ambient light sensor
Another first from Shuttle featured on the XPC: a unique fiber optic backlit Front Panel thatís right out of the future. The light-emitting fiber optic strands located under the face plate come to life and illuminate the backlit panel so you can continue to work, unaffected by the change in ambient light.
Applicable XPC models to upgrade: SS51G, SB51G und SK41G.
The package includes extra front panel, lamp with transformator and hex tool.
Available colors:
PF11 Blue
Internal Order-No. PCZ-PF112
PF11 Green
Internal Order-No. PCZ-PF113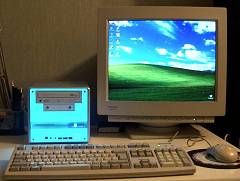 Links concerning this chapter:


Print version of this page: http://eu.shuttle.com/pf11.htm
Shuttle Computer - European Headquarters - All rights reserved - Date: 30.4.2008