Path: Home

Products

XPC

Accessory

Parallelport
Parallelport Printer Cable for XPCs (PC8)

PC8 for retrofitting your XPC with an parallelport connector and applicable to the following models:
SK41G, SK43G, SN41G2, SN41G2V2, SN45G, SS51G, SS56G, SS56L, SB51G, SB52G2, SB61G2, RefleXion, SB62G2, SB65G2, SB75G2, SB81P, SB83G5, ST61G4, ST62K
The mainboards of the XPCs above already feature a parallelport connector that is not led to the outside ex works. The onboard connector is not the customary standard that you may know from slot adapters used in older AT-mainboards due to the little space. Using the accessory PC8, the inner parallelport connector can be led to the outside through the pre-cut case opening (see picture below).
For installing the PC8 adapter, please use the case opening shown on the picture below (here: XPC SS51G).
Caution: Some SS51G models from the first series do not feature this recess.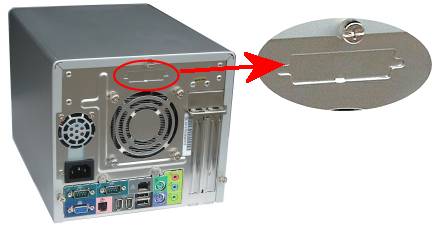 Internal Order Number: PCZ-PC08
Links concerning this chapter:


Print version of this page: http://eu.shuttle.com/pc8.htm
Shuttle Computer - European Headquarters - All rights reserved - Date: 30.4.2008