Path: Home

Products

XPC

Accessory

USB Card Reader

Card Reader USB 2.0
Internal 6-in-1 Card Reader with USB 2.0 (PC12)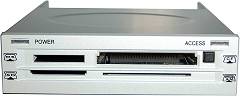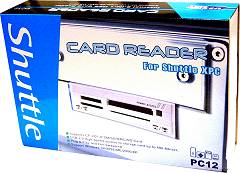 Internal Order Number: PCZ-PC12
Description:
Internal device for 3,5" drive bay
Supports the following memory types:
+ Compact Flash Card (CF Typ I and II)
+ IBM Microdrive (MD)
+ 3,3V SmartMedia Card (SM)
+ MultiMedia Card (MMC)
+ SecureDigitalCard (SD)
+ Memory Stick (MS)
Read/write multiple media at the same time
Applicable to Windows 98, 98SE, ME, 2000, XP
Windows ME and XP requires no extra driver
USB 2.0 interface supports max. transfer rate of 480 MBit/s to memory media
applicable to USB 1.1 for older XPC models
Light silver front panel with 4 slots and 2 LEDS (power/access)
Dimension: panel 2,5 x 10,1 cm, depth 14,8 cm
Applicability:
All XPCs with AGP-slot (SS51G, SS56G, SB51G, SB61G2, SB62G2, SB65G2, SB75G2, SK41G, SK43G, SN41G2, SN41G2V2, SN45G) have a free USB-port onboard that can be used for the card reader
All XPCs without AGP-slot (SS50, SS40G, SV25, SV24, SB52G2, ST62K) have no more free USB-port available. For installing the card reader, you will have to use the onboard connector, that the two front panel liners are normally connected with. Now these two liners are disabled.
Caution: only partly applicable to conventional PCs! The cables within delivery are suitable to the XPC-series.
MS
CF, MD
SD, MMC
SM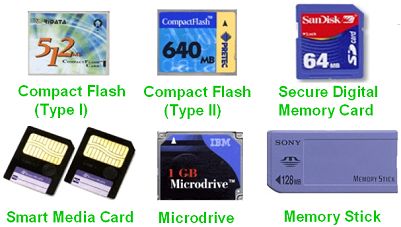 Delivery Content:
3,5" 6-in-1 Card Reader with USB 2.0 interface
Software CD-ROM
Two USB Data Cables (ca. 55-60 cm)
3 changeable front panels: white, black, silver
6 screws
For connecting the USB-cable, simply pull off the cover of the device without any tools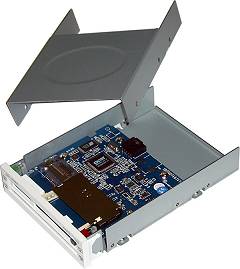 Links concerning this chapter:


Print version of this page: http://eu.shuttle.com/pc12.htm
Shuttle Computer - European Headquarters - All rights reserved - Date: 30.4.2008